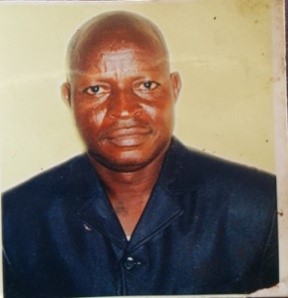 The Department started as an integral part of the Town and Regional Planning in October, 1982 as Town Planning and Estate Management Department.  She gained her autonomous as a Department in 1994/95.

As a section of the parent Department, it started off with an intermediate certificate course in Estate Management in October 1982.  In October 1983, the National Diploma in Estate Management was added with an initial population of 33 students.  By 1986, the latter course was simultaneously accredited with the proposed Higher National Diploma (HND) programme.

The HND course did not commence until in the 1988/89 section with an initial population of 18 students.  However, the HND programme which was provisionally accredited by NBTE was discontinued barely three years after its commencement having failed the 'acid 'test of the NBTE in relation to quality/quantity of staff and the status of the section which was then a subordinate unit within the Department.

The ND in Estate Management programme has grown over the years to become one of the most popular courses in the polytechnic with impressive turnouts of students, with good academic performances and its re-accreditation by NBTE took place recently and successfully from 16th – 18th February, 2017

The running of the HND programme commenced in 1997/98 when the Department was re-accredited in ND and the visitation panel from the NBTE approved the commencement of the HND programme in 1997.
List of Academic Staff: